Barry departed from the Washington Navy Yard in the nation's Capitol to the Naval Inactive Ship Maintenance Facility in Philadelphia, Pa. to await being dismantled. The ship, which remained a fixture on the DC waterfront, has been pier-side at the Washington Navy Yard for over 30 years. The Forrest Sherman-class destroyer served in the United States Navy from 1956 until 1982. It became a public attraction the following year. For locals and Navy personnel, the ship served as a place for educational tours, retirement ceremonies, and after hours programs.

We are pleased to announce that the Naval Historical Foundation has developed a virtual tour of Barry to view online free of charge. Barry was recorded for posterity in May 2014 by Empire Media. The link below will take you to their page that stores the virtual tour.

The Barry virtual tour is one part of an upcoming project by NHF to update the existing USNAVYMUSEUM.ORG website to include more exhibits focusing on the 241-year history of the United States Navy.

HELP US PRESERVE NAVAL HISTORY

With your help and generous donations, more virtual tours and online virtual exhibits like this one can be produced for the general public. Help us continue our mission to highlight naval history through preservation, education, and commemoration.

Click on the image below to access the virtual tour.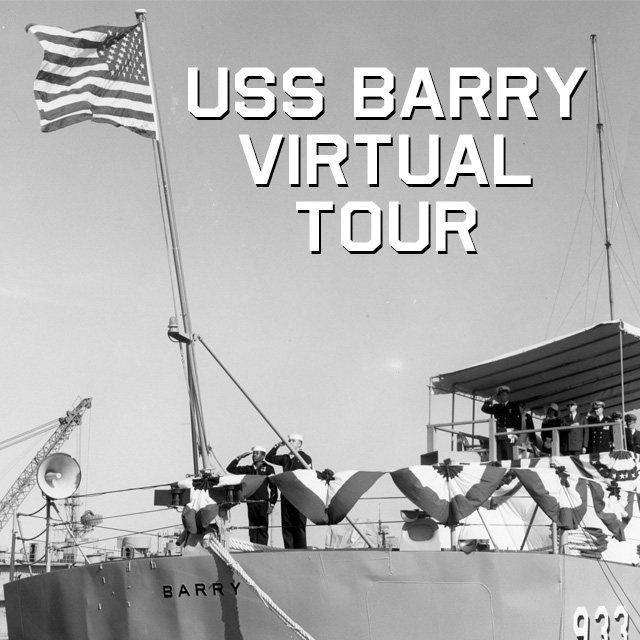 On Saturday, 7 May 2016, Display Ship