Naval Historical Foundation STEM-H 2012 – Group 1
July 9, 2012

-

July 20, 2012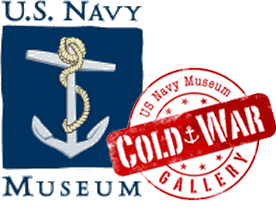 The Navy has partnered with the non-profit 501 (c)(3) Naval Historical Foundation to design and fabricate state-of-the-art exhibits telling the story of the Navy's role in achieving a peaceful outcome in the Cold War. For a virtual tour of the exhibit, visit www.usnavymuseum.org. The exhibit recognizes the contributions and sacrifices of the brave men and women who served their country so well. Just as important were the significant STEM advances of the period, many pioneered by the Navy. During this era, the naval technological initiatives made in nuclear propulsion, inertial guidance, electronics, mathematical systems, aerodynamics, chemistry, metallurgy, underwater physics, satellite communications, and computing, gave the United States an edge during the Cold War and led to many non-military applications that are commonplace in today's world. The exhibit design team recognizes a tremendous potential for educators to not only use the Cold War Gallery to teach STEM concepts through hands-on, minds-on exhibits located both on site and on the web, but to enhance the exhibits through an extension of applicable history and STEM-H unit/lesson plans that can be transferred to the classroom. The work of last year's STEM teachers is found in the "Education" section of the website. Addition of a U.S. History teacher is new this summer.
With the completion in June 2011 of a 2500 square foot exhibit focused on Cold War submarine operations and expansion of our website to include all naval aspects of the Cold War using the design to complete the gallery, an opportunity exists for educators to work with the Navy to develop STEM educational applications accompanied by a compelling historical story line: STEM-H. Working in partnership with teachers, the goal of the Naval Historical Foundation is that this exhibit and its supporting educational initiatives will use the past to inform the present and the past to advance the future of educational programs. Our Fellowship teachers in July-August 2011 were successful in meeting this goal.
To learn more about this program, or to apply, please visit the STEM-H Teacher Fellowship section of the NHF website.