LETTERS:
Naval Historical Foundation
PO BOX 15304
Washington, DC 20003
FedEx/UPS:
Naval Historical Foundation
1306 Dahlgren Avenue, SE
Washington Navy Yard, DC 20374-5055
Telephone: (202) 678-4333
Toll Free: (888) 880-0102
Email: info@navyhistory.org
Naval Historical Foundation Staff
Executive Director: Dale Lumme
Office Manager: Harold Bryant
Historian: Dr. David F. Winkler
Director of Communications: Chris O'Keefe
Director of Special Events: Position Available
Director of Membership: Chris Bennet
Intern: Samuel N. Hall
Directions
The Naval Historical Foundation is located in building 57 at the historic Washington Navy Yard in southeast Washington, DC. The building meets at the intersection of Dahlgren Ave. and Kidder Breese St. and is located in the same building as the Naval History and Heritage Command. Guests are advised to enter and exit at the 11th and O St. gate illustrated below.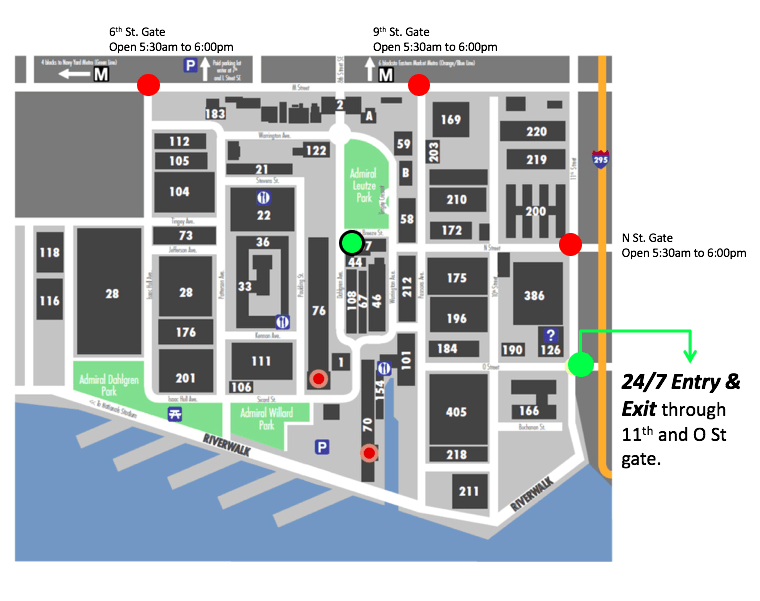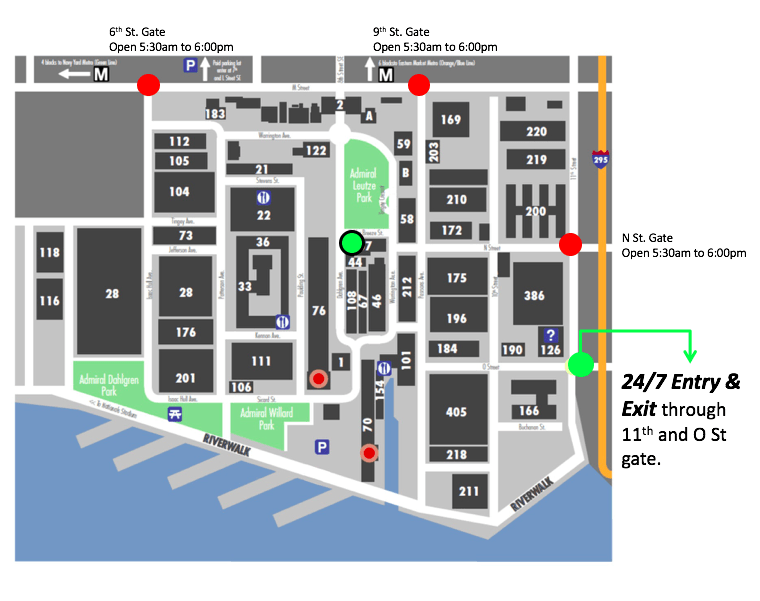 Please note that Navy security restrictions limit visitors' access to the Navy Yard and thus to the Naval Historical Foundation. While we warmly welcome our Foundation members, Navy veterans, and any member of the American public interested in our navy heritage, we strongly recommend you call ahead to the Foundation staff before planning a visit to our offices, so that we may assure your access through the Navy Yard Security Department.