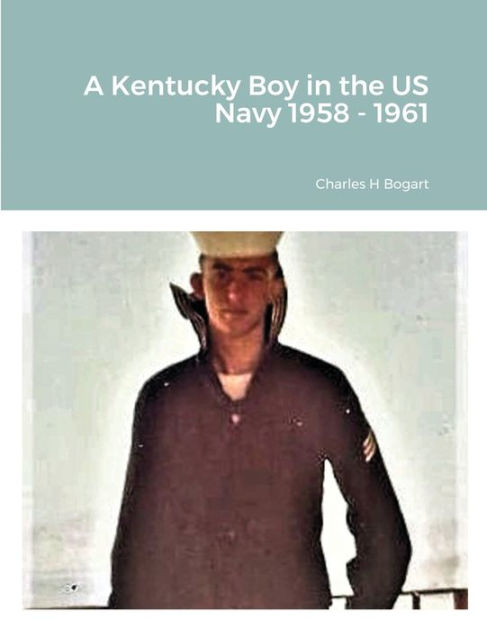 Reviewed by Diana L. Ahmad
In his autobiography, Charles H. Bogart has provided readers with a thoroughly enjoyable look at his experiences in the United States Navy from 1958-1961. Written with a good sense of humor, the book provides an intimate look into the day-to-day experiences of young men on board the radar picket destroyer, U.S.S. Dennis J. Buckley (DDR 808), that operated out of Long Beach, California. Bogart served as a radarman, occasionally worked at "mess cooking," and even attended firefighting school.  
Bogart takes his readers through three years of enlisted service from Boot Camp to Radar School to four West-Pac journeys. "Denny J's" travels included four deployments to the Western Pacific while Bogart served on board and included stops in the South China Sea, Yokosuka Naval Base, Pearl Harbor, Midway, the Philippines, Hong Kong, and Formosa (Taiwan).
Because the book was a compilation of several writings of Bogart, some content is repetitious, yet that did not detract from his explanation of his tours of duty. The book is particularly good for those unfamiliar with procedures and customs of enlisted sailors onboard a destroyer. He provided minute details, such as the number of berthing spaces on the ship to the exchange rate for the Military Payment Certificates issued to sailors in while they went ashore in Japan. Bogart did not assume that readers would understand naval vocabulary, such a "bogey" (unknown aircraft) or "bandits" (enemy aircraft). By not making such assumptions, Bogart permits even the most inexperienced reader to understand his explanations.
While off-duty and in the United States, Bogart often visited the local communities or spent a great deal of time in the base library or USO facilities. He noted the difficulties of staying off-base at a church facility that provided a cot to sleep on, as well as encouragement to convert to the church's religion, all for fifty cents.
The maintenance of "Denny J" was of particular interest. The number of times the vessel had to repainted proved fascinating and to hear that the ship was even painted by an all-female painting company in Hong Kong proved even more so. Bogart's description of taking tours of the areas he visited while in, for example, Yokosuka and Hong Kong do not sound that much different from twenty-first century sailors' experiences overseas.
Noting few negative experiences, Bogart complained that the chaplain never spoke with the crew and the Protestant services were often led by enlisted men. As a Catholic, he assisted the priest during masses. Bogart also explained that he was often seasick but that after a few days, his body adjusted to the ship and sea's movements.
For a seasoned sailor, the book will bring back many memories, good and bad, but for those unfamiliar with life onboard a destroyer, Bogart provides an excellent look into a sailor's experiences. Bogart gives his readers an enthusiastic sense of his positive experience in the United States Navy.
---
Diana L. Ahmad is a Curators' Distinguished Teaching Professor with the Missouri University of Science and Technology's Department of History and Political Science. She is also a Book Review Editor for Nevada State Historical Quarterly.
A Kentucky Boy in the U.S Navy, 1958-1961.  By Charles H. Bogart.  (Frankfort, KY:  Yellow Sparks Press, 2022).