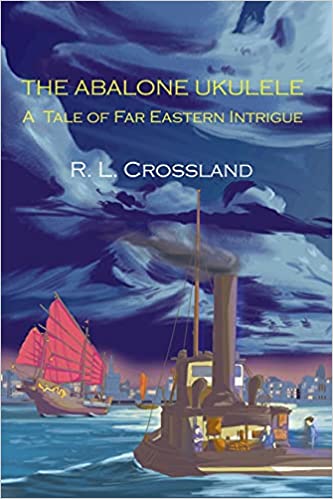 Reviewed by David F. Winkler, PhD
One of the pleasures of being the staff historian at the Naval Historical Foundation is to look over the numerous books that arrive at 1306 Dahlgren, sent by publishers and authors with an aim to get some publicity through a book review in our "Naval History Book Review" section in our weekly Thursday Tidings. While most books will go under the critical eye of one of our able member-reviewers, I retain the prerogative to pull aside a book for personal reading – especially when the opportune time of a summer vacation presents itself. With all my work-related readings being non-fiction, historical fiction offers a certain appeal. As such, last summer I read retired Capt. Kevin Miller's The Silver Waterfall — his fictional account of the Battle of Midway that offered a realistic portrayal of what occurred in the Central Pacific during those fateful days in early June 1942. In contrast to Miller, who fictionalized an actual event, retired Capt. Roger L. Crossland has concocted the Asiatic Fleet's involvement in the theft of a shipment of Japanese gold ingots in May 1913 destined for a Japanese Bank in Shanghai.
So why would Adm. Simeon "Ol' Blue Flame" Bulkley approve of such a clandestine operation at the near half-way point in the book? Briefing the Asiatic Fleet commander in his quarters in the USS Saratoga are Crossland's three main characters: Jung-hee "Skookum" Yi, a disgraced Korean army officer who had allowed the Japanese to seize a tribute payment from the Hermit Kingdom to the Qing dynasty and subsequently thrived as a smuggler and financier; Lt. (jg) Stuyvesant Draper, a New York Naval Militiaman assigned to the Office of Naval Intelligence; and Quartermaster 3/c Gideon Hobson who was raised by missionaries in both Korea and Japan.
Given China's instability, Crossland details a Japanese scheme to bring in gold ingots to demonstrate Japanese economic clout to encourage Chinese use of Yen as currency instead of the recently established Yuan. Concerned about the further destabilization a weakened Yuan could cause, Bulkley buys into a scheme that not only affords time for China to regain its footing but also could underwrite a revolt against oppressive Japanese rule back on the Korean peninsula.
Crossland's narrative also features the backstories of his principal characters over the momentous two decades prior to World War I, including the 1894 Sino-Japanese War, the war between the United States and Spain in the Philippines, the major international intervention in China following the Boxer Rebellion, the Russo-Japanese War, the passage of the Great White Fleet, and the fall of the Qing Dynasty.
While the premise of the story is a bit far-fetched, Crossland's skill in spinning this yarn is quite commendable. He captures the chaos that was Shanghai in 1913 quite well, incorporating the competing military factions vying for power, the various criminal syndicates, the