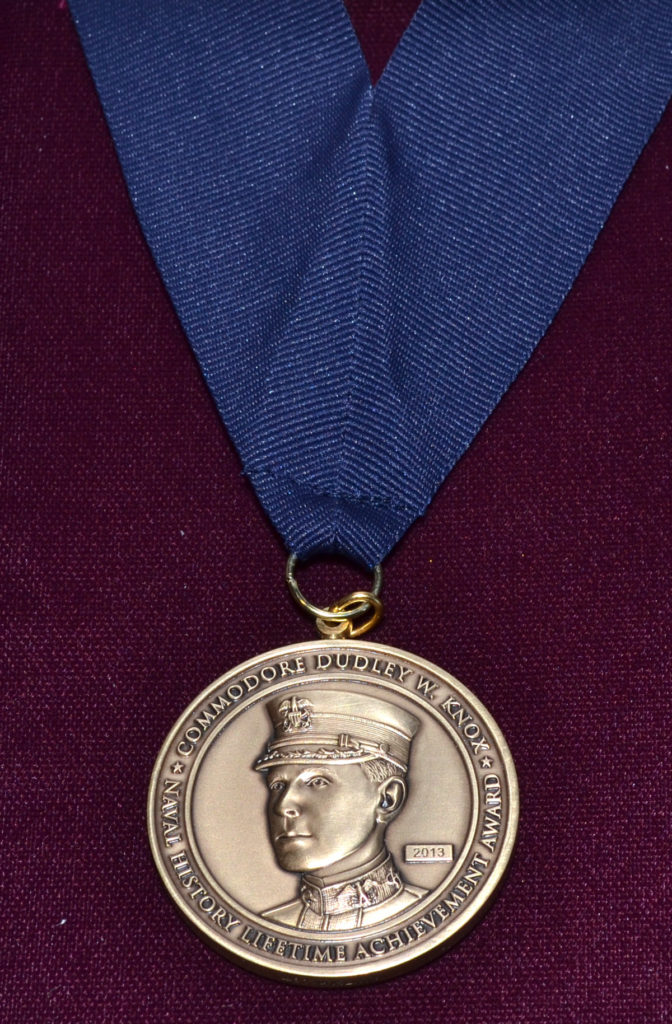 Friday, September 24 2021 6:00 PM – 10:00 PM [EDT]
DoubleTree by Hilton Hotel Annapolis, 210 Holiday Court, Annapolis, Maryland, 21401, United States.
In 2013 the Naval Historical Foundation (NHF) initiated the Commodore Dudley W. Knox Medal presentation to acknowledge a lifetime body of work that embraces scholarship, leadership, and mentoring in the field of naval history. At the 95th Annual meeting of the NHF held virtually on June 12th, the Foundation announced that Dr. Kathleen Broome Williams, Dr. Robert Browning, and Dr. Thomas Hone would be presented with the prestigious Knox Medal at the conclusion of the forthcoming McMullen Naval History Symposium. Join us as we celebrate our awardees for their outstanding contributions to naval history!
The banquet will take place at the DoubleTree by Hilton Hotel Annapolis on the 24th of September. The evening will begin with a reception at 6:00PM and dinner will be served at 7:30PM.
Dress Code: Coat and Tie or Business Formal
---