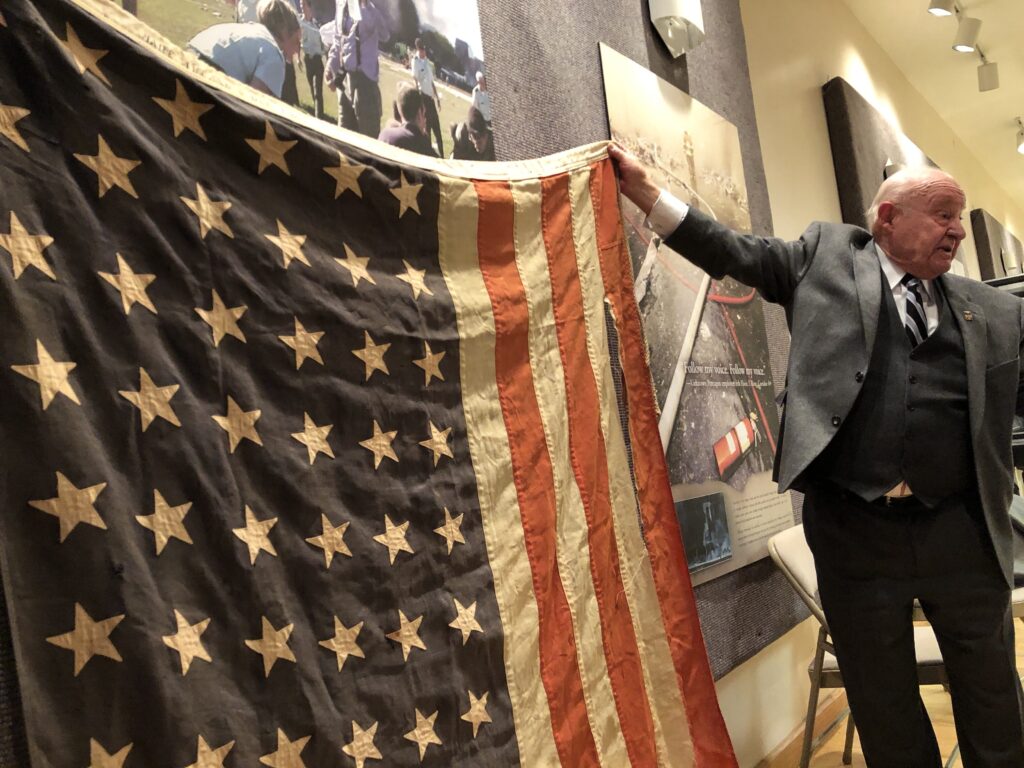 We are saddened to report the loss of Naval Historical Foundation Board Member, friend, and author, Dr. Jack London. Dr. London passed due to natural causes on Monday. This great American's life was a beacon of service, integrity and selfless dedication to many causes in support of his beloved Naval Academy, wounded warriors, and all organizations centered around Naval History, literature, and the development of the minds of young Midshipmen. His spirit and energy filled every room he entered, providing infectious enthusiasm. Our thoughts and prayers go out to his widow, Dr. Jennifer London, and his family. Please find further reflections on Dr. London below, as well as an archived post reviewing his fantastic book, Character, published in 2015.
---
A Note from Naval Academy Superintendent Vice Admiral Sean Buck on the Passing of Dr. Jack London
Team USNA,
I am sad to report the recent passing of Dr. J. Phillip "Jack" London, USNA Class of 1959 and a recipient of U.S. Naval Academy Alumni Association Distinguished Graduate Award.

A naval aviator who flew helicopters with the Navy's "hunter-killer" task forces pursuing the Soviet Union's nuclear submarines during the Cold War, he was on the airborne recovery team for John Glenn's 1962 Mercury capsule and was also on alert in the Caribbean during the 1962 Cuban Missile Crisis.

Following his time on Active Duty, Dr. London joined CACI, which at the time was a small IT professional services firm with only about 35 employees. As the architect, CEO and then executive chairman of the modern-era CACI, he and his team charted a new course for the company that today is a $5 billion New York Stock Exchange company with more than 20,000 employees in 130 locations worldwide, offering wide-ranging capabilities in IT solutions, national security and intelligence services. But perhaps what makes CACI truly exceptional is its commitment to character and integrity, principles that Dr. London believed in so strongly.
Dr. London had been a long-time supporter of the Naval Academy, providing mentorship and professional development to midshipmen through internships at CACI, and generously supporting numerous programs in History, Leadership, Cyber, and emerging Electromagnetic Spectrum warfare technologies.

Please keep Dr. London and his family in your thoughts and prayers during this period of bereavement.

Sincerely, VADM Buck
---