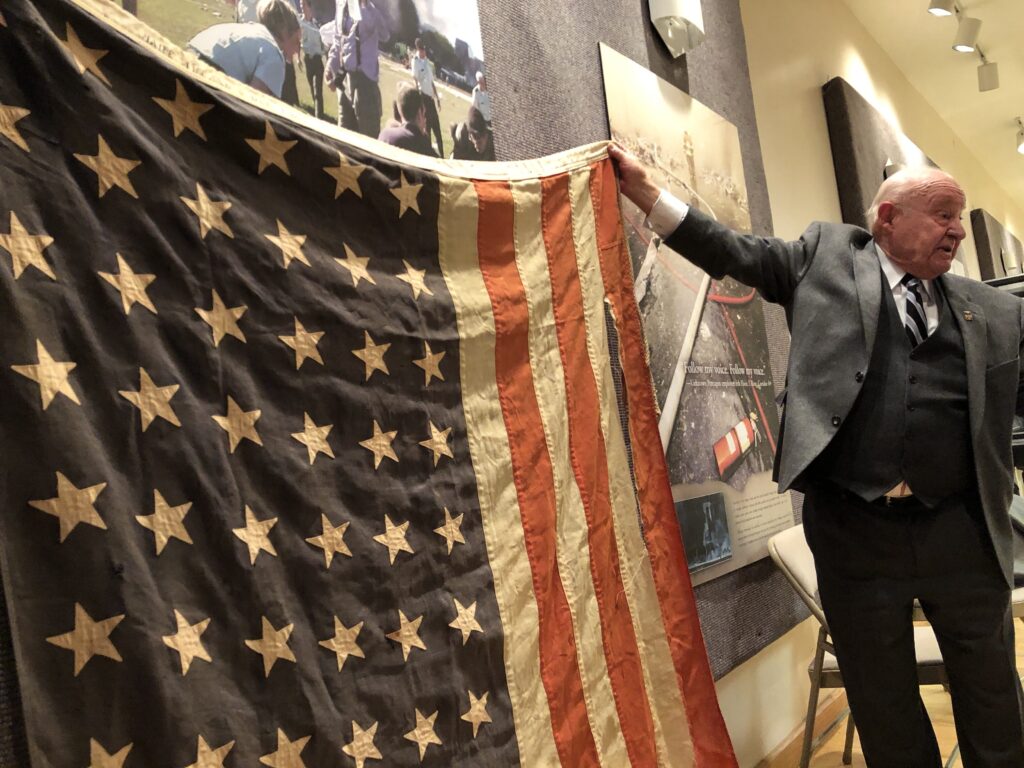 Celebrate Jack's legacy with a Gift to USNA Superintendent's Annual Leadership and Vision Award competition: Voices of Maritime History
Last week it was with deep sadness that the Naval Historical Foundation shared the tragic news that Dr. J. Phillip London, a dear friend, shipmate, and director for over a decade, had passed away on 18 January. A descendent of the USS Constitution's first commanding officer, Samuel Nicholson, Jack was a strong patron for many veteran-support and maritime heritage organizations, as demonstrated by his support for the Naval Historical Foundation. A recipient of the U.S. Naval Academy's prestigious Distinguished Graduate Award, Jack forged a strong relationship with his Alma Mater and the Foundation.
Jack's advocacy of naval history was infectious. In joining the Board of NHF, he saw an opportunity to promote naval history to future generations. The Superintendent's Annual Leadership and Vision Award Competition: Voices of Maritime History, is perhaps his most successful initiative in this realm. In this fourth year of competition, over forty Naval Academy midshipmen have indicated intent to submit and orally defend essays that tie in the themes of maritime history, leadership, and vision.
Given the continuing success of this competition, members of Naval Historical Foundation have approached us asking if we could sponsor a fund in Jack's honor to assure this competition is underwritten for many years to come. To this end, please join us in supporting the Dr. J. Phillip London Leadership Fund to carry forward the work that meant so much to Jack.
Your contribution will both honor our dear friend and support our ongoing mission to promote our naval heritage to future generations. Your support will be acknowledged in our forthcoming PULL TOGETHER newsletter which will feature a remembrance paying homage to Jack's life.
Please donate online today.  If you would prefer to forward by mail, please send a check payable to "Naval Historical Foundation" to the Naval Historical Foundation, PO Box 15304 Washington DC 20003, and write "Dr. London Leadership Fund" on the memo line.  Thank You.