Today, all newly enlisted Sailors are trained at one location – Recruit Training Command, Great Lakes, just outside of Chicago, Illinois. This was not always the case, however, despite the occasional, historically inaccurate reference indicating otherwise. See for example a recent Naval Postgraduate School thesis which begins by stating that "since July 1, 1911, all incoming naval recruits attend the Navy's boot camp at Recruit Training Command (RTC), in Great Lakes, IL" (Link). This is not quite accurate. Let's explore a bit of the history of basic training, or "boot camp," to see how.
Prior to 1881, enlisted sailors completed initial training while underway at sea, in a style similar to a traditional apprenticeship. By 1902, a common training textbook and manual was introduced with the publication of The Bluejacket's Manual, which is still updated today.

President Theodore Roosevelt approved a Naval training center at Great Lakes in 1905, and in 1911 President William Howard Taft attended the first graduation of 300 basically-trained sailors from Recruit Training Command. With the opening of Great Lakes, this situation was certainly changed forever. However, Great Lakes was not the only location for basic Naval training during the 20th century. Two other centers also served this purpose in both San Diego, California and Orlando, Florida.

Recruit Training Center San Diego was commissioned in 1923, and used for recruit training until 1994. RTC San Diego housed and trained approximately 25,000 sailors during World War II, as well as tens of thousands more sailors throughout both the Korean and Vietnam Wars. The training facility even served as a filming location for Top Gun, along with an assortment of other films.

During its long history, RTC San Diego was home to the USS Recruit (TDE-1), or the USS "Neversail" as it was colloquially known. The ship was commissioned in 1949 and built on a concrete slab, hence its nickname. The ship was used to train recruits at San Diego for decades, and was for most of its history the only ship in the United States Navy to be both completely landlocked and commissioned at the same time. After the closure of training activities at San Diego, the ship was left behind, and stands at its same location to this day. There have been ongoing discussions to turn the ship into a maritime museum (with no headway, unfortunately) and it is currently listed in the National Register of Historic Places.
www.atlasobscura.com/places/uss-recruit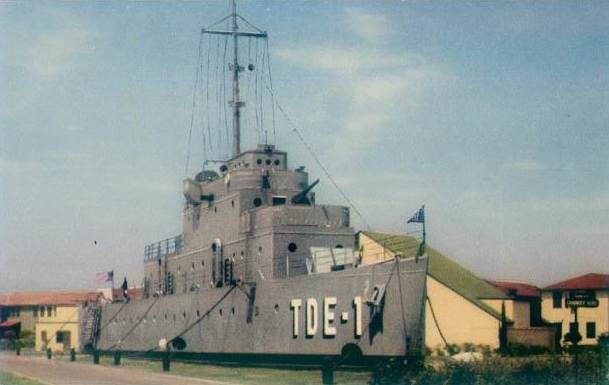 Recruit Training Center Orlando was the third location for basic Naval training during the 20th century. It operated for 25 years, opening in 1970 and closing just one year after RTC San Diego as part of the Base Realignment and Closure process. It trained an impressive 650,000 sailors during its relatively short operation.
Click the video below for a brief personal reflection on the impact and importance of the oft-forgotten RTC Orlando.
www.youtube.com/watch?v=DQ_sKU81Mcg
In addition to both Naval training centers at Orlando and San Diego, various training stations have been in sporadic use across the country. During World War II, for instance, training stations were established at Bainbridge, Maryland; Newport, Rhode Island, and even, of all places, rural Idaho (link to 2010 PBS documentary on the subject). The history behind each of these recruit training centers is brief, yet fascinating.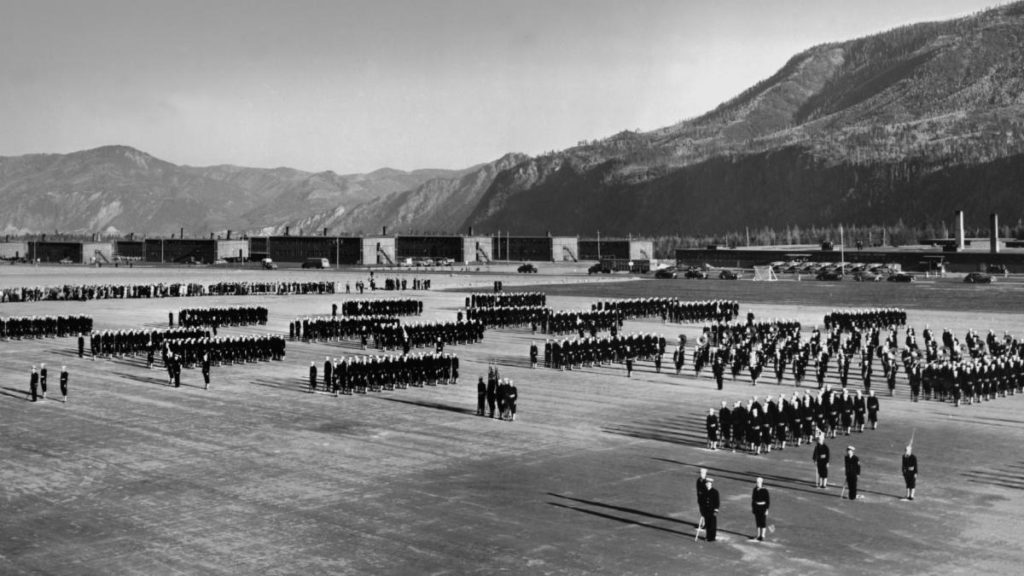 With two of the permanent recruit training centers in Orlando and San Diego closed, RTC Great Lakes became the sole training center for enlisted Sailors in 1995 (not 1911, as indicated in the thesis referenced above). Like RTC San Diego before it, the training process at RTC Great Lakes culminates in a real-world, ship-based simulation known as Battle Stations.
Battle Stations is the culminating 12-hour long event of the RTC Great Lakes training process, and takes place on board the USS Trayer (BST 21), an Arleigh-Burke class destroyer (simulator) commissioned in 2007. Recruits endure a grueling barrage of simulated fire-fighting, damage control, and overall chaos, in preparation for service in the fleet.
While much has changed in the long history of basic Naval training, the core mission has remained the same always and everywhere – prepare the next generation of sailors for service on the seas.

Do you have any stories from your time at any of the Navy's Recruit Training Centers (or stations)? We would love for you to share with us at: sbland@navyhistory.org