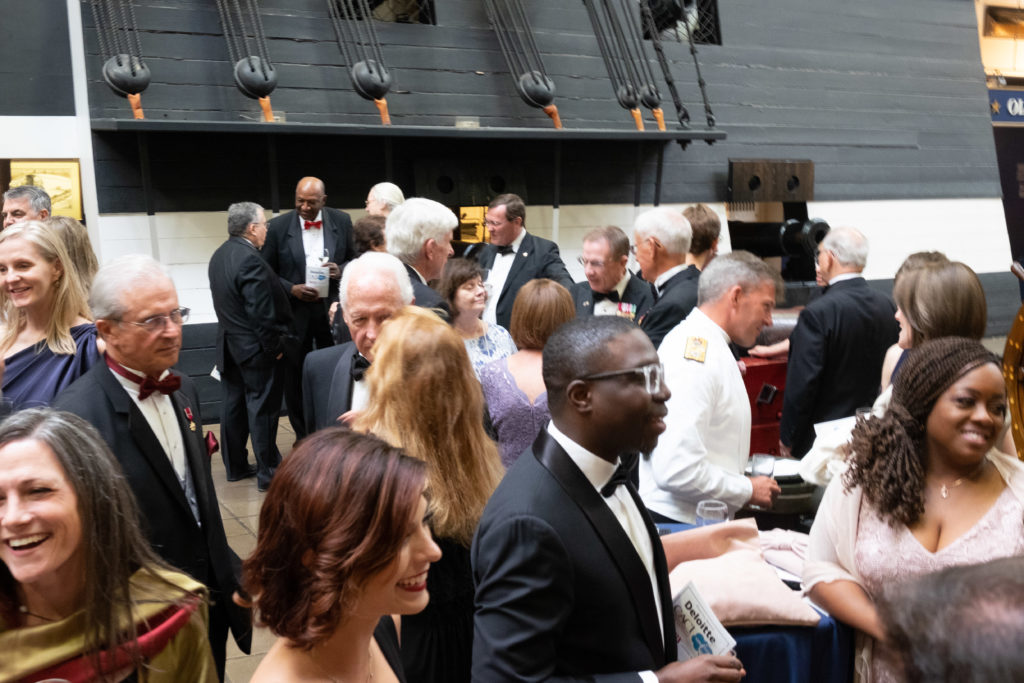 After the overwhelming success of the Naval Historical Foundation's inaugural mess night last year, NHF hosted its second annual Five-Star Mess Night on June 8th. Guests joined the Foundation in the National Museum of the U. S. Navy in celebration of the pivotal historical milestone of the 75th anniversary of World War II's Allied invasion of Normandy in Operation Overlord, and the Liberation of France.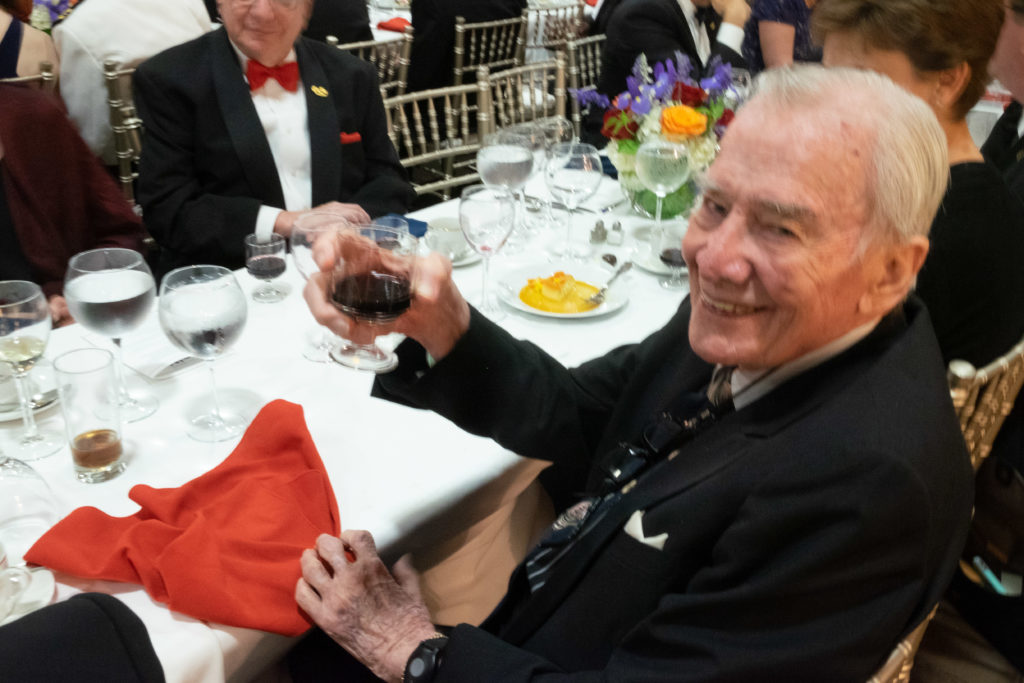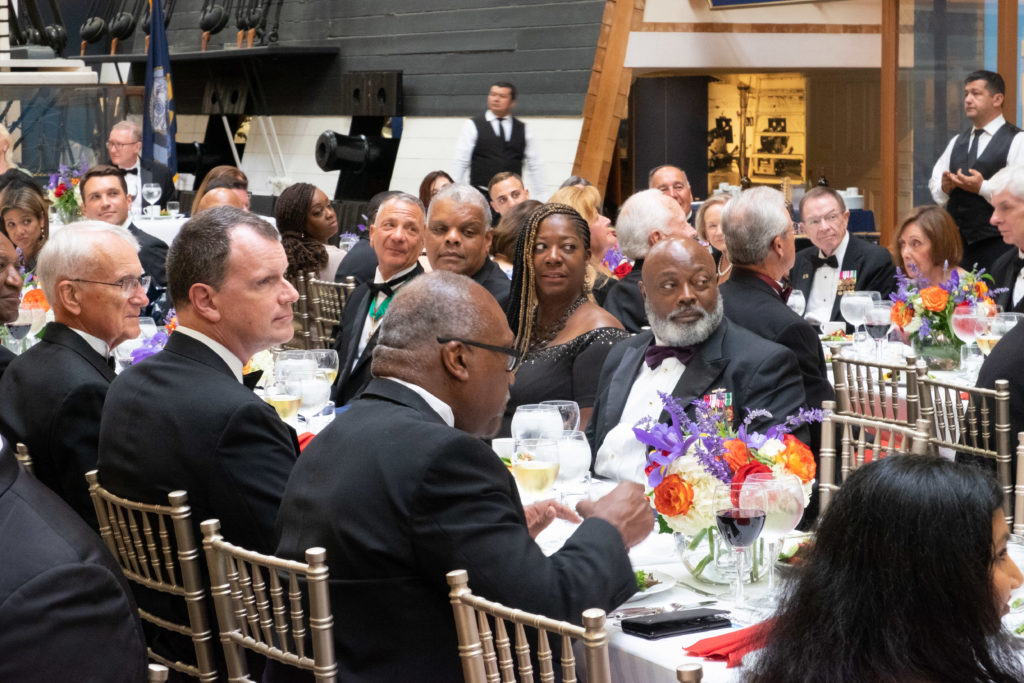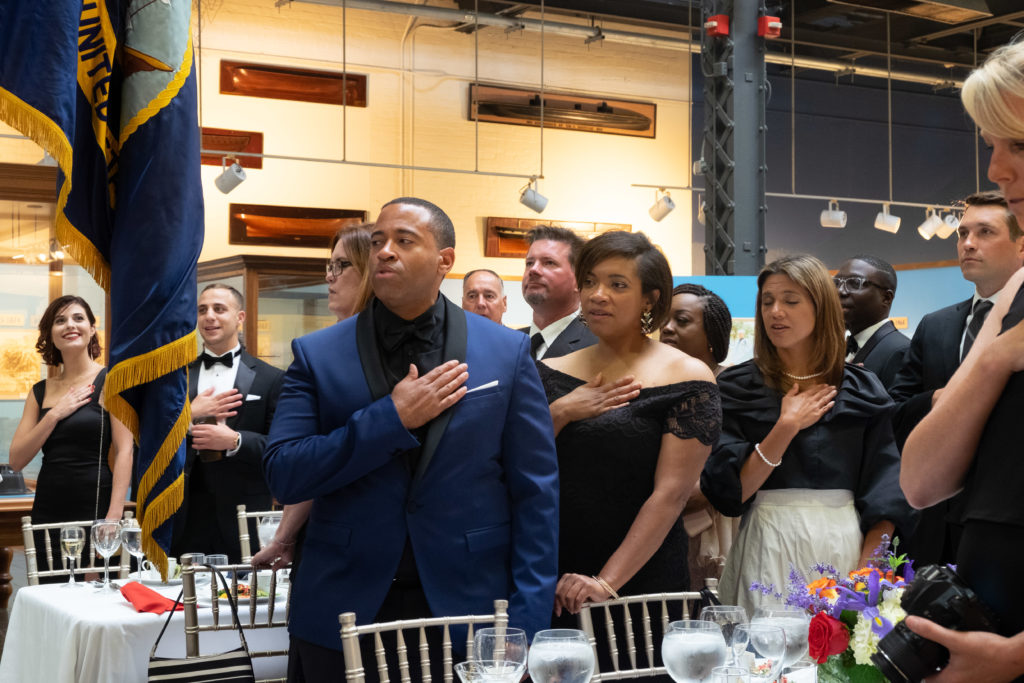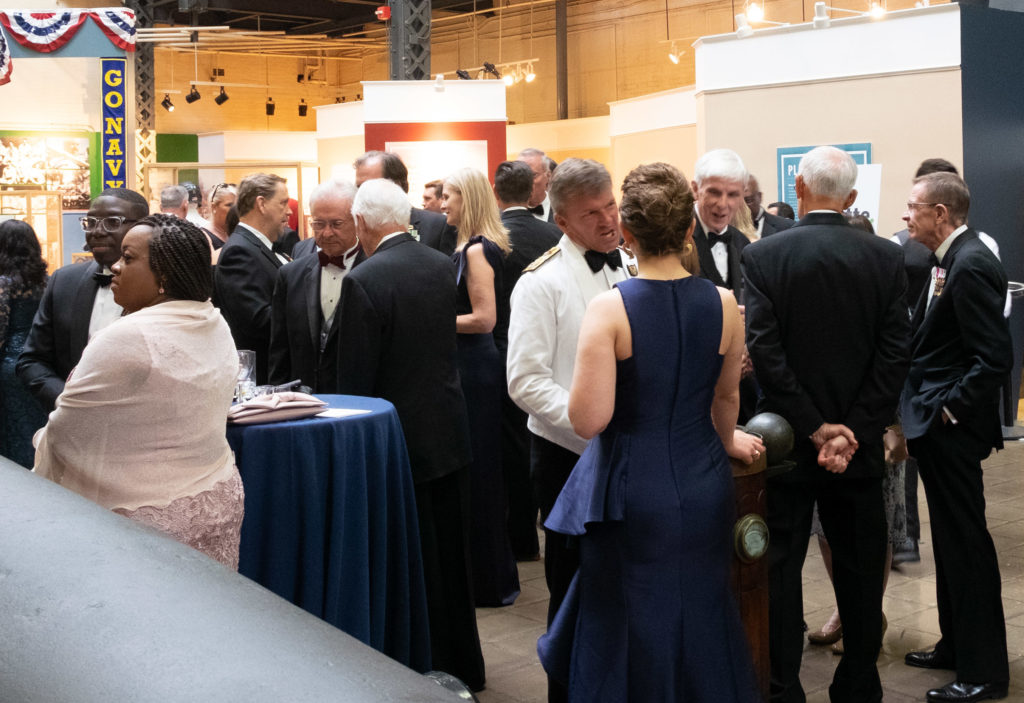 Commo. Andrew Betton, Naval Attaché to the United States for the Royal Navy, served as guest speaker for the evening. Betton provided an eloquent overview of the Royal Navy's contributions to the landing, reminding his American friends that some 80 percent of the cross-channel shipping and combat forces held allegiance to the crown.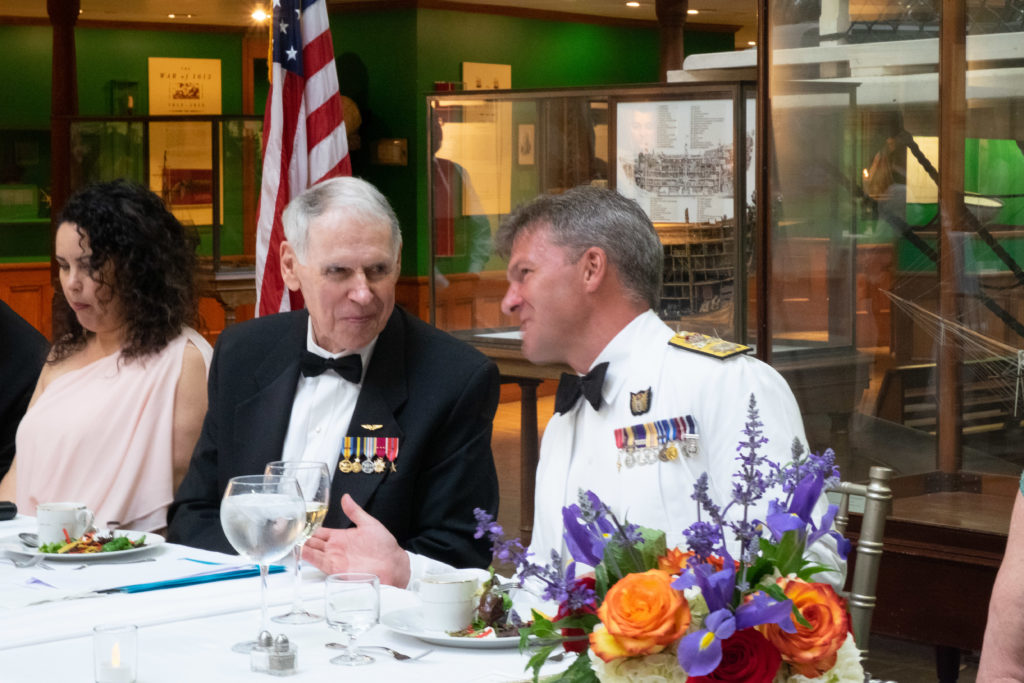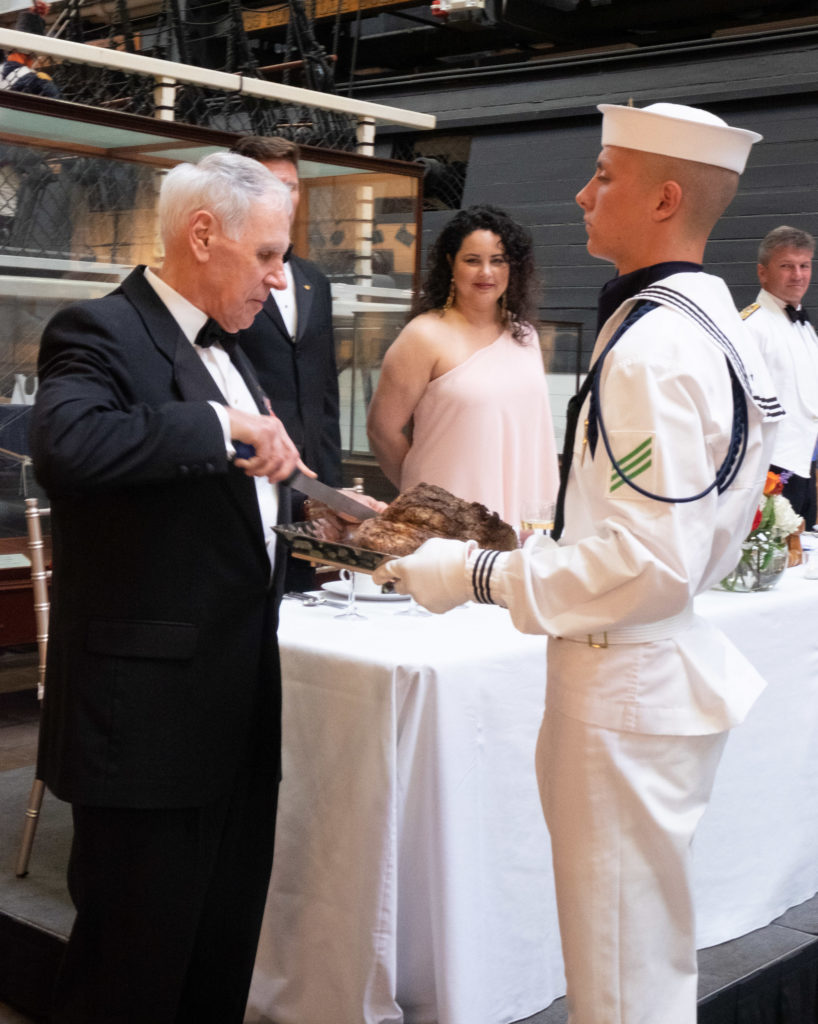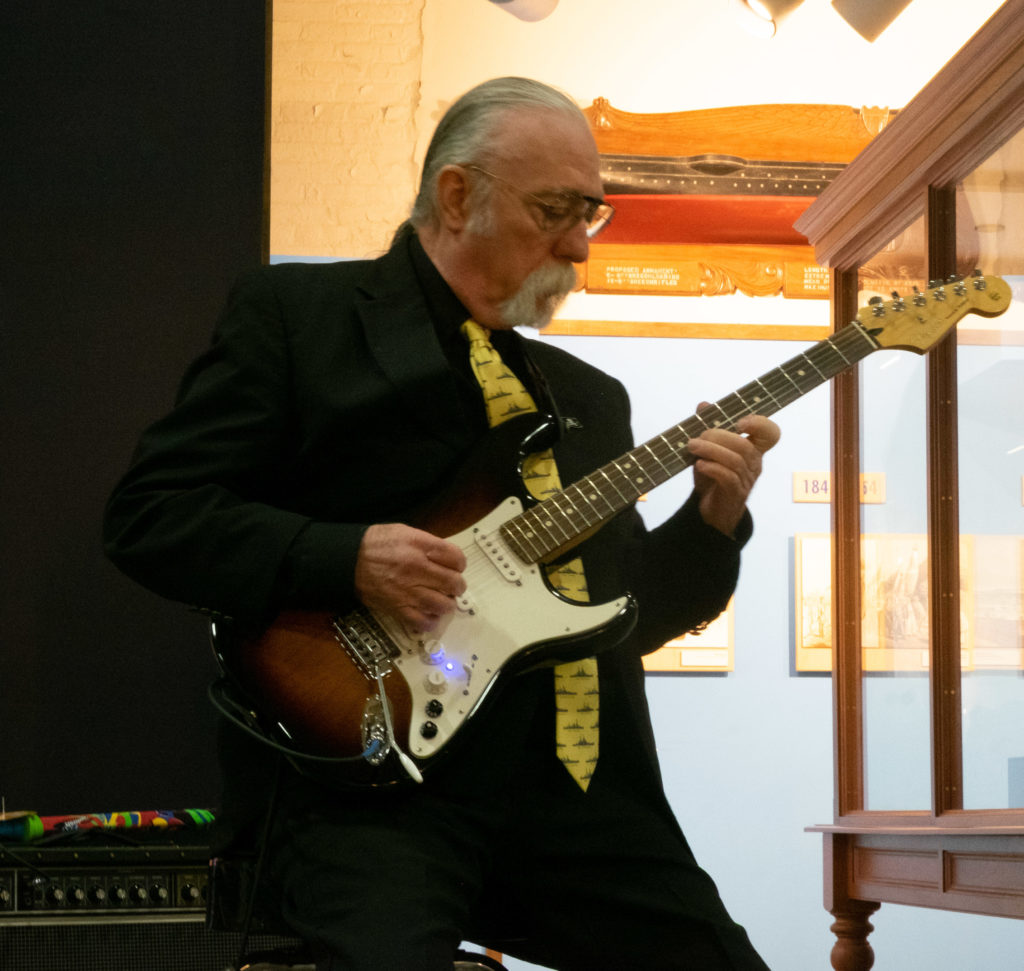 The evening of festivities included longstanding traditions as the "parading of the beef" which the Mess President, Admiral Fallon, sampled and after a long contemplative chew – declared fit for human consumption! "Mister Vice" for the evening, Navy veteran Chris O'Keefe, ensured an enjoyable night was had by all by equally dealing "fines" and laughs. The highlight of the evening was a moving medley, a "musical benediction," performed by renowned guitarist Jeff "Skunk" Baxter. Baxter has performed with such acts as Steely Dan and The Doobie Brothers.