FOR IMMEDIATE RELEASE                    
October 5, 2015
Media Contact: Sarah Maguire
 (703) 649-2781
maguire@marineheritage.org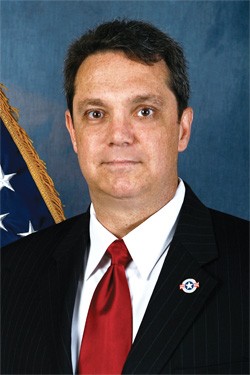 (DUMFRIES, Va.) – The organizers of the Violent Skies: Air War over Vietnam conference being held at National Defense University on October 15-16, 2015 (www.violentskies.org) are pleased to announce that Mr. Jim Knotts, president and chief executive officer of the Vietnam Veterans Memorial Fund (VVMF), is the keynote speaker for Friday evening's banquet. Knotts' presentation topic will be "The Wall That Heals and The Legacy of Service." The Vietnam Veterans Memorial, usually called simply "The Wall," has enabled the healing of a generation and a nation. It is a tangible symbol of national dialogue regarding a divisive time in our nation's history. Through The Wall, we remember those who sacrificed all, those who served, those who waited, and those who continue to serve today. After 50 years, we are gaining new perspectives on the Legacy of Service of our Vietnam veterans, from continuing the journey of their own healing to paying it forward to support veterans of Iraq and Afghanistan.
Knotts's presentation will occur at the closing banquet that will be held at the Crowne Plaza Hotel in Crystal City in Arlington, Virginia on Friday, October 16 at 7pm. The subject is most fitting following the two day symposium sponsored by the five service historical/heritage foundations. Over the two day conference, attendees will be engaged with over 50 presentations on all aspects of an air war that claimed nearly 10,000 American aircraft.
Knotts is an Air Force veteran of the Persian Gulf War and a graduate of the Air Force Academy. He now leads the effort at VVMF to honor the service and sacrifices of Vietnam veterans – those who sacrificed all, those who served, and those who waited for the service members to return – as well as those who serve today. Preserving the legacy of service from generation to generation – from Vietnam to the Persian Gulf War, to Iraq and Afghanistan – is Jim's personal commitment and a part of the ongoing education efforts of VVMF. During his almost ten years in the Air Force, his career spanned service in the Persian Gulf War, at the headquarters of U.S. Southern Command, and in the Pentagon on the Office of the Secretary of Defense Staff. Jim is a graduate of the U.S. Air Force Academy (B.S.), the University of South Carolina (M.M.C.) and Strayer University (M.B.A)
The registration deadline for the conference is fast approaching on October 13. Those interested in attending visit and register at www.violentskies.org. Media coverage is welcomed.