Ditty Bag: Collections of the Naval Historical Foundation
An Artifact and Collections Blog Series
World War II Japanese Parade Victory Flags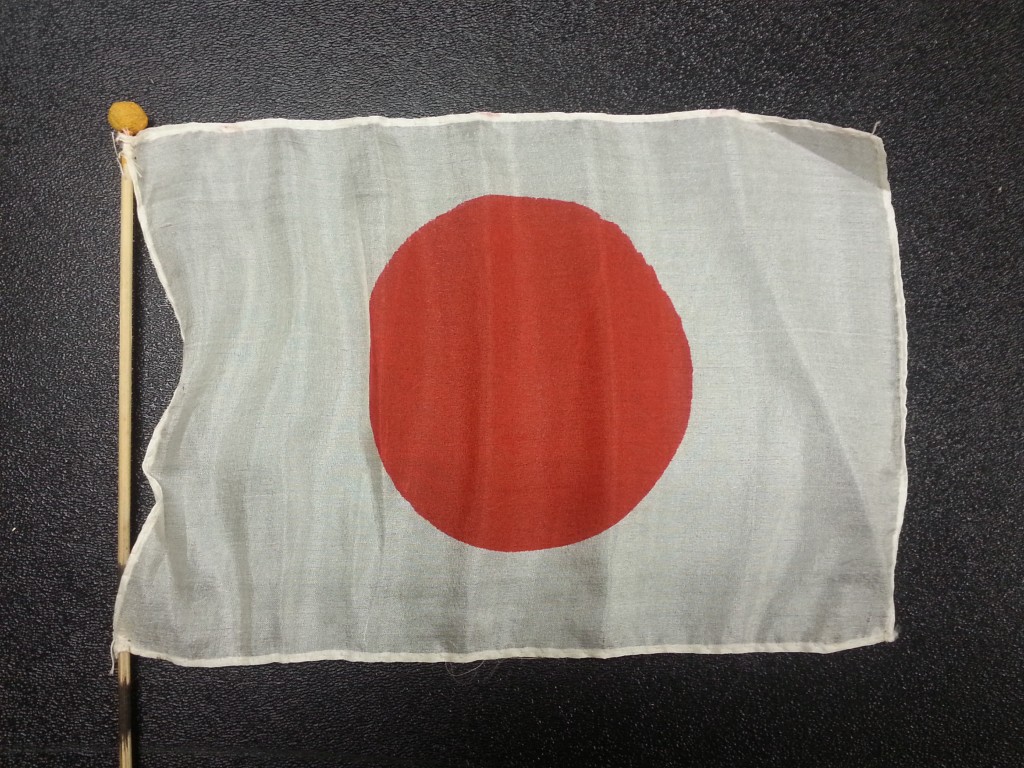 These small, silk Japanese flags were used locally in Japan to cheer on Imperial Japanese sailors and soldiers before they left the comforts of home for the battlefield.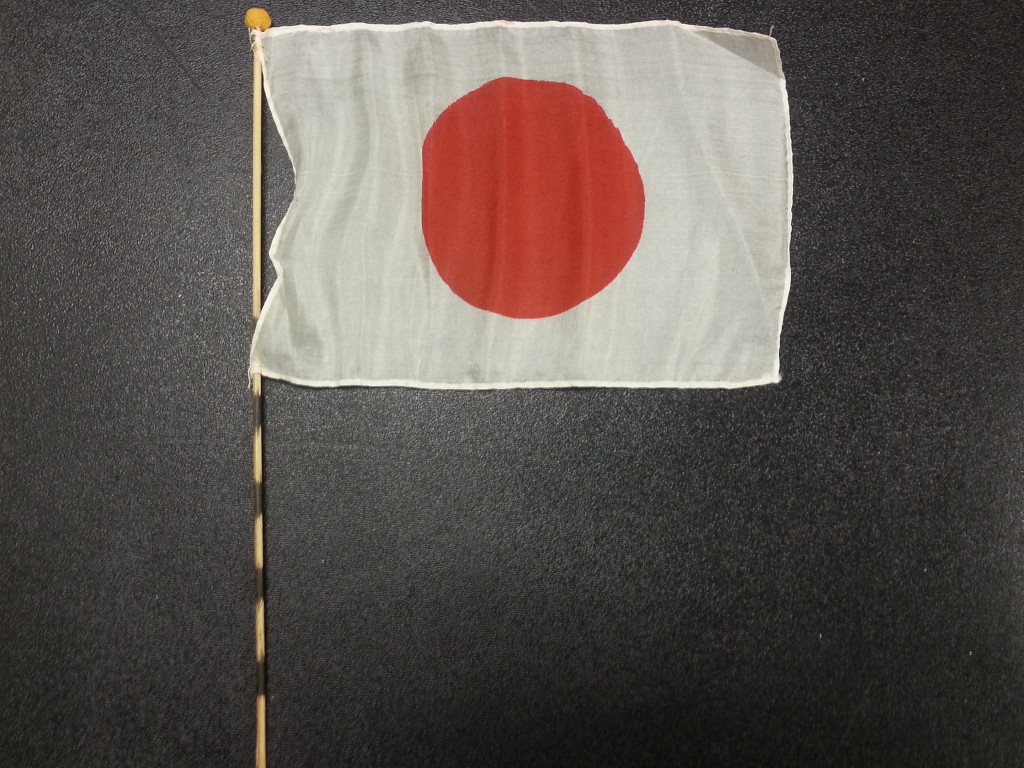 This first flag bears the typical Hinomaru, "circle of the sun," image. The flag is small, measuring 6" X 8 ½". Its flagstaff is marked with black stripes and a painted-gold filial. The staff measures just under 12".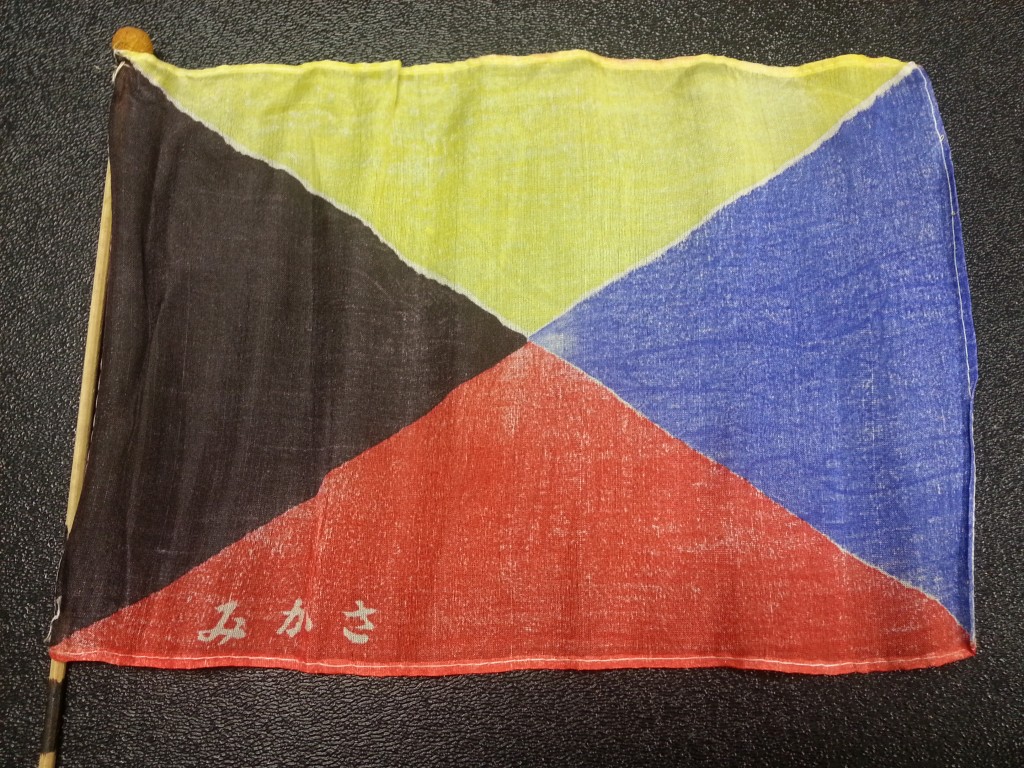 This small "Z" flag (6" X 8 ½") is used for vessels to indicate that they require a tug assistance. In a now famous move, however, Admiral Heihachiro Togo hoisted this flag during the 1905 Battle of Tsushima against Russia. The flag was used by Japanese coders to communicate a much different message.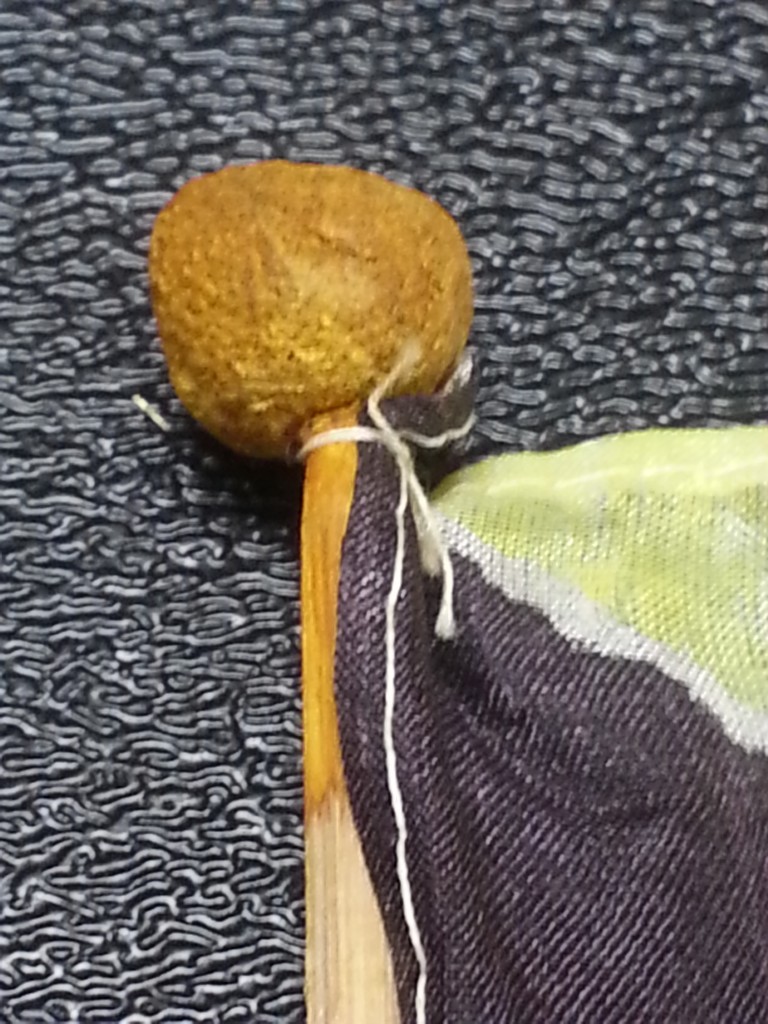 When Admiral Togo raised his "Z" flag he was telling his sailors, "The Empire's fate depends on the result of this battle, let every man do his utmost duty." The flag also bears the Japanese hiragana marks reading "Mikasa," the name of Admiral Togo's vessel. Both the "Z" flag and Admiral Togo's ship Mikasa became symbolic in Imperial Japan for the victory and longevity of Japan.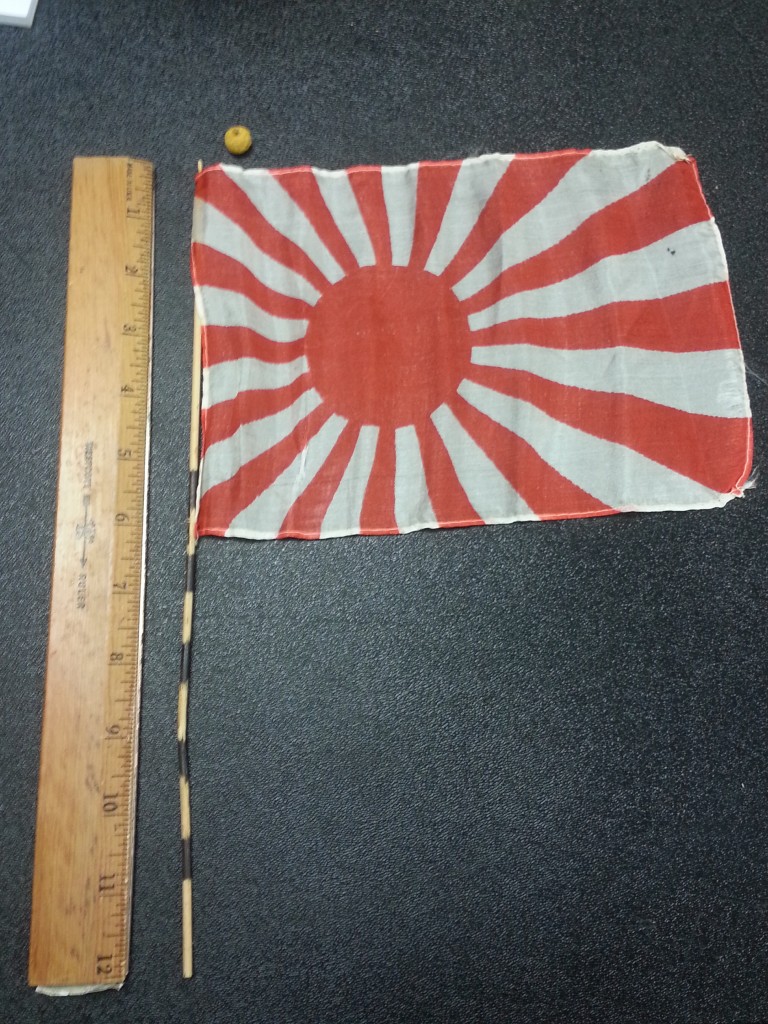 This Rising Sun flag, or Hachijo-Kyokujitsuki, also measures 6" X 8 ½" and flies from a 12'' staff. This became the typical ensign for the Imperial Japanese Navy perhaps as early as 1897. This form of the flag is distinct from the similar ensign of the Imperial Japanese Army because of the sun-disk's off centered placement, closer to the lanyard side.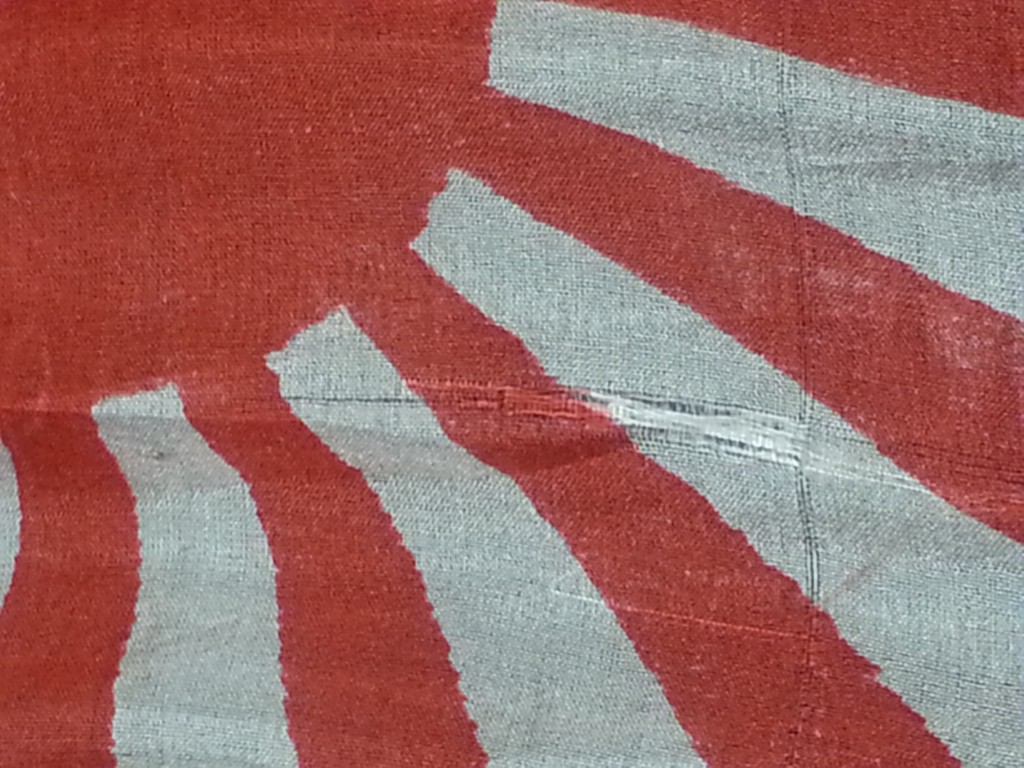 These silk flags are all in surpassingly stable condition despite the delicate material and the years of use and storage behind them. This close-up image of the Imperial Japanese Navy parade flag depicts a small run which has formed in the silk weave. This flag has also lost its painted gold filial (visible in the picture above). Despite these small imperfections, the parade flags remain a physical representation of Japanese wartime civilian experience.
Bibliography
Asada, Sadao (2006). From Mahan to Pearl Harbor: The Imperial Japanese Navy and the United States. US Naval Institute Press.
Publishing, DK. 2010. Commanders. London: DK Pub. public.eblib.com/choice/publicfullrecord.aspx?p=727983.
———————————–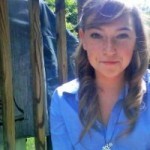 Ditty Bag: Collections of the Naval Historical Foundation is a new artifact blog written by Emily Pearce, NHF Middendorf Curator. She will periodically write posts about various artifacts and accessioned items in the Naval Historical Foundation collection and their impact on naval history. You can view all of the collections highlighted in Ditty Bag on our Flickr page HERE. To contact Emily or to inquire about NHF collections, please email Emily Pearce at epearce@navyhistory.org.
For previous releases of Ditty Bag, Please go HERE.