Ditty Bag: Collections of the Naval Historical Foundation An Artifact and Collections Blog Series
American Eagle Finial
This American Eagle finial, or decoration which tops a flagstaff, dates to the early twentieth century. Eagle finials are used by the Executive Office, and occasionally by the Army, Navy, Marine Corps, and Coast Guard. This finial is made of brass which has visibly tarnished and flaked with age.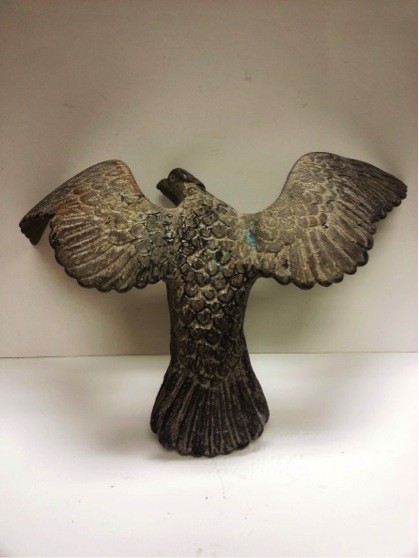 The Eagle sits on a base 2 inches wide with a wingspan of 9.5 inches. Its height measures 5 inches from the base to the highest point of the eagle's frame, though only 4 inches from the base to the bird's head.
This earlier version of the American Eagle bears a slightly different expression then the modern type. While there are several versions of eagles used currently, almost all have their wings extended wide and look slightly to the right. This eagle, surprisingly, looks left and curves the tips of his wings as if in motion.
The left-facing bird is not unique but is a definite nod to this piece's age. Most modern finials (though not all) depict the bird heroically facing forward or slightly to the right.
———————————–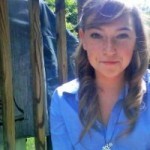 Ditty Bag: Collections of the Naval Historical Foundation is a new artifact blog written by Emily Pearce, NHF Middendorf Curator. She will periodically write posts about various artifacts and accessioned items in the Naval Historical Foundation collection and their impact on naval history. You can view all of the collections highlighted in Ditty Bag on our Flickr page HERE. To contact Emily or to inquire about NHF collections, please email Emily Pearce at epearce@navyhistory.org.
For previous releases of Ditty Bag, Please go HERE.