Ditty Bag: Collections of the Naval Historical Foundation An Artifact and Collections Blog Series
From Dock to Deck: Vanguard Shoulder Boards
Bernard Gershen, a Polish tailor, immigrated to the United States in 1903. Settling in New York City, the tailor stayed in southern Manhattan as he sought work in his trade. Gershen furthered his stitching profession by joining a firm located in South Street Seaport, New York. He frequently interacted with members of various shipping and military vessels. It was there that he gained a reputation for quality craftsmanship, specializing in sewing gold lace onto the jackets of ship captains and crewmembers.
Gershen quickly became the go-to tailor for seamen looking to repair their jacket's gold lacing. After World War I ended, Gershen teamed up with local button merchant Sam Weisberg to form a new company. Weisberg contributed the metals and Gershen contributed the lace and stitching to create insignia and adornment for U.S. Navy sailors in the Brooklyn Navy Yard. The name of their new business, Vanguard, depicts someone on the forefront of new developments. Perhaps the most charming part of the company's inception is the arbitrary method of its naming. In 1918, Gershen and Weisberg opened a dictionary and choose a word at random, choosing the word "Vanguard" as their new company name. "If they both knew what the word meant, that would be their company name," noted current Vanguard president Bill Gershen, the grandson of Bernard Gershen. From its humble beginnings, Vanguard grew into one of the main insignia producers for all branches of the United States Military. Pictured above are shoulder boards made by Vanguard that were in the NHF Collection. The shoulder boards are for a Rear Admiral (Lower Half) uniform. The craftsmanship is solid and well made. Mild wear and tear/fading exist on the front and back of the piece. You can see much of the quality lace work on the shoulder board, a defining quality of Vanguard products and Bernard Gershen's legacy. The United-Carr Company of Cambridge, Massachusetts, made the brass snap buttons shown above. Other Vanguard shoulder boards used buttons by Scoville Waterbury, a company who has made brass buttons in the United States since 1812. The back of the shoulder boards have the signature Vanguard "V" and scroll lettering, which was typical in their manufacturing during the time period. Vanguard continues to make quality military insignia and accouterments for the U.S. Navy today.
———————————–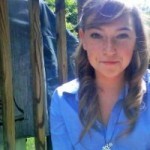 Ditty Bag: Collections of the Naval Historical Foundation is a new artifact blog written by Emily Pearce, NHF Middendorf Curator. She will periodically write posts about various artifacts and accessioned items in the Naval Historical Foundation collection and their impact on naval history. You can view all of the collections highlighted in Ditty Bag on our Flickr page HERE. To contact Emily or to inquire about NHF collections, please email Emily Pearce at epearce@navyhistory.org.