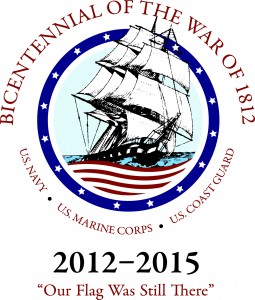 June 12-16, 2013, United States Naval Academy, Annapolis, Maryland
Submission Guidelines:
Call for Papers Opens: July 1, 2012
Online Call for Papers Available: July 1, 2012
Final Submission Deadline: February 1, 2013
Conference Theme:
The Maryland War of 1812 Bicentennial Commission, the United States Naval Academy, and the United States Navy's Naval History and Heritage Command will co-host a War of 1812 Bicentennial Conference at the Naval Academy in Annapolis, Maryland, from June 12 to June 16, 2013. The purpose of the conference is to recognize the historic importance of the war to the peoples involved and the changes it wrought in domestic and international affairs. Its title, From Enemies to Allies: An International Conference on the War of 1812 and its Aftermath, shows its implications are both broad and deep.
Possible Topics for Papers:
                  1.  Causes of the war
                        A.  Role of War Hawks
                        B.  Maritime issues v. territorial expansion
                        C.  A Matter of Honor
                        D.  Role of international law
                        E.  Other Causes
                  2.  Prosecution of the war
                        A.  Campaigns in the Chesapeake
                        B.  Campaigns on Canadian-American border
                        C.  Campaigns on the Gulf Coast
                        D.  War at Sea
                        E.  Role of Indians, slaves, and women
                        F.  Impact of war on civilians
                        G.  Logistics
                  3.  Making Peace
                        A.  Failure of negotiations in 1812
                        B.  Russian mediation
                        C.  Negotiations at Ghent
                        D.  Treaty of Ghent
                  4.  Legacy of War
                        A.  Implementing Treaty of Ghent
                        B.  Postwar trade and tension
                        C.  Rush-Bagot Agreement (1817)
                        D.  U.S. – British Diplomacy during the Civil War
                        D.  Treaty of Washington (1871)
                        E.  The Great Rapprochement (1890s and after)
                        F.  Twentieth-Century cooperation and accord
Proposals may be submitted electronically. Full instructions for doing so may be found at www.starspangled200.com/papers. Proposals must be submitted in their completed form (that is, with full information concerning all participants and their presentations) by midnight, Eastern Standard Time, on February 1, 2013. Proposals cannot be submitted after the deadline has passed; the system will be closed to submissions and will not accept them. Papers may be of any length and should be prepared for possible publication in a proceedings volume. Selected presenters will be notified at least 90 days in advance of the amount of time allotted for their presentation.
Questions about the submission process, content of proposals, and policies and modes of presentation should be directed to Bill Pencek, Executive Director, Maryland War of 1812 Bicentennial Commission.
Program Committee
Michael Crawford, US Navy Naval History and Heritage Command
William Dudley, Maryland War of 1812 Bicentennial Commission
Ralph Eshelman, Maryland War of 1812 Bicentennial Commission
Ed Furgol, National Museum of the United States Navy
Scott Harmon, United States Naval Academy Museum
Don Hickey, Wayne State College