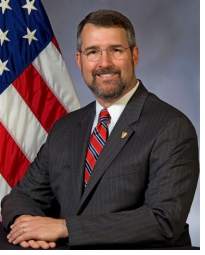 A statement from Rear Admiral Jay DeLoach, USN (Ret), Director of the Naval History and Heritage Command:
"I shared with my command today that I will be voluntarily stepping down as their director. The turnover process with the new director will commence May 1 and end prior to May 15. When I took this job in 2008, I was tasked by the Chief of Naval Operations with fixing an organization that had fallen into obscurity for a variety of reasons and to rebuild it into a viable Echelon II command capable of executing its mission and making naval history 'come alive' for the Navy and the American public. Since then, the revived Naval History and Heritage Command has made tremendous improvements in collecting, preserving, protecting, and making available the history of the Navy as noted by the recent Blue Ribbon Panel.
While I am very impressed with the strides that this team has made in preserving and telling the history of the world's finest Navy, I believe it's time for a new leader to expand on recent progress and deal with the challenges before us. I am proud of the men and women of the History and Heritage Command and incredibly grateful for the opportunity to lead them. We have been on a long journey together over the past 4 years, and would not be as far along as we are without the dedication and commitment of everyone at NHHC.
My successor will bring a new infusion of energy to the command to continue on our journey into the future. The past four years at NHHC has tested every aspect of my professional talents and leadership and I am confident of the legacy of change and the connection with our Navy that I leave to my successor."