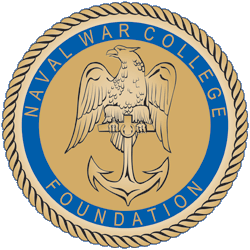 The Naval War College Foundation intends to award one grant of $1,000 to the researcher with the greatest need and can make the optimum use of the research materials for naval history located in the Naval War College's Archives, Naval Historical Collection, Naval War College Museum, and Henry E. Eccles Library. Further information on the manuscript and archival collections and copies of the registers for specific collections are available on request from the Head, Naval Historical Collection, Naval War College. E-mail: evelyn.cherpak@usnwc.edu
The recipient will be a Research Fellow in the Naval War College's Maritime History Department, which will provide administrative support during the research visit. Submit detailed research proposal that includes a full statement of financial need and comprehensive research plan for optimal use of Naval War College materials, curriculum vitae, at least two letters of recommendation, and relevant background information by 1 September 2012 to:
Miller Naval History Fellowship Committee
Naval War College Foundation
686 Cushing Road
Newport RI 02841-1207
For further information, contact the chair of the selection committee at john.hattendorf@usnwc.edu. Employees of the U.S. Naval War College or any agency of the U.S. Department of Defense are not eligible for consideration; EEO/AA regulations apply.