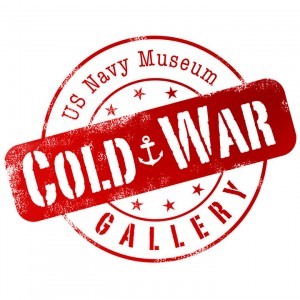 The Naval Historical Foundation is pleased to announce the eight selectees for the  2012 Science, Technology, Engineering, Mathematics, and History (STEM-H) Teacher Fellowship. Selectees will use the exhibits of the Cold War Gallery of the National Navy Museum in Washington DC during their two-week fellowship to develop standards-based lesson plans, based on the technology, engineering, science, and mathematics inherent in the museum exhibits. Since the history of the Navy is the history of technology, three certified history teachers have been added to this year's fellowship teams to develop history lesson plans complementary to the STEM lesson plans.
The first fellowship team will concentrate on the Covert Submarine Operations exhibit, to expand the submarine navigation, communications, nuclear propulsion, torpedo, missile, sonar, fire control and undersea engineering areas. In addition to the exhibits in the museum, a submarine tour will be part of their 2-week schedule. Coming to DC for the period 9 – 20 July are:
Benjamin J. Barris, a physics and mathematics teacher at A.C. Jones High School, Beeville, TX
Janice Cunningham, a mathematics, robotics and engineering teacher for Berkeley County School District, SC
Bill Sanford, a mathematics, physics, and computer science teacher at Nansemond Suffolk Academy, Suffolk, VA
Cynthia Woolston, a history teacher for Brunswick R-II School District, Brunswick, MO
The second fellowship team will widen the lesson planning scope to include naval aircraft and surface ships, their missiles, and naval research and development. Visits to Patuxent River, MD and Dahlgren, VA are planned.  Naval Air Station Patuxent River is home to the full spectrum of Research, Development, Acquisition, Test & Evaluation (RDAT&E) for all of naval aviation. Dahlgren Laboratory is a premier naval research and development center that serves as a specialty site for weapon system integration, with unique ability to rapidly introduce new technology into complex warfighting systems based on Dahlgren's longstanding competencies in Science and Technology RDAT&E. Also planned is a tour of an AEGIS destroyer or cruiser. For the 23 July – 3 August period, selectees are:
Donald G. Belle, biology and chemistry teacher at Gwynn Park High School, Brandywine, MD
John Clark, mathematics, physics, chemistry, earth/space science, and history teacher at Deltona High School, Deltona, FL
J. Paul Parker, earth science teacher at McCant's Middle School, Anderson, SC
Danielle Thomas, history teacher at Chesnee Middle School, Chesnee, SC
Finally, a small cadre' of returning STEM fellows from last summer will overlap with the new STEM-H teams from July 16-27. Jeff Derda, a STEM teacher, and Ken Nagel, an earth science and environmental science teacher, from the Academy of Information Technology at Apex High School, Apex, NC, will be in Washington DC to present their fellowship experiences at the National Academy Foundation conference. They will also help to guide and assist the new fellowship teachers, with a view toward expanding the STEM-H fellowship program under Jeff's and Ken's leadership to several of the other twelve Navy museums nationwide; see www.history.navy.mil/museums/index.html .
Submarine-related lesson plans from last year's STEM fellowship teachers can be viewed at: www.usnavymuseum.org/Education.asp.