Olympia Manila Bay Weekend
May 3, 2014 @ 10:00 am

-

May 4, 2014 @ 5:00 pm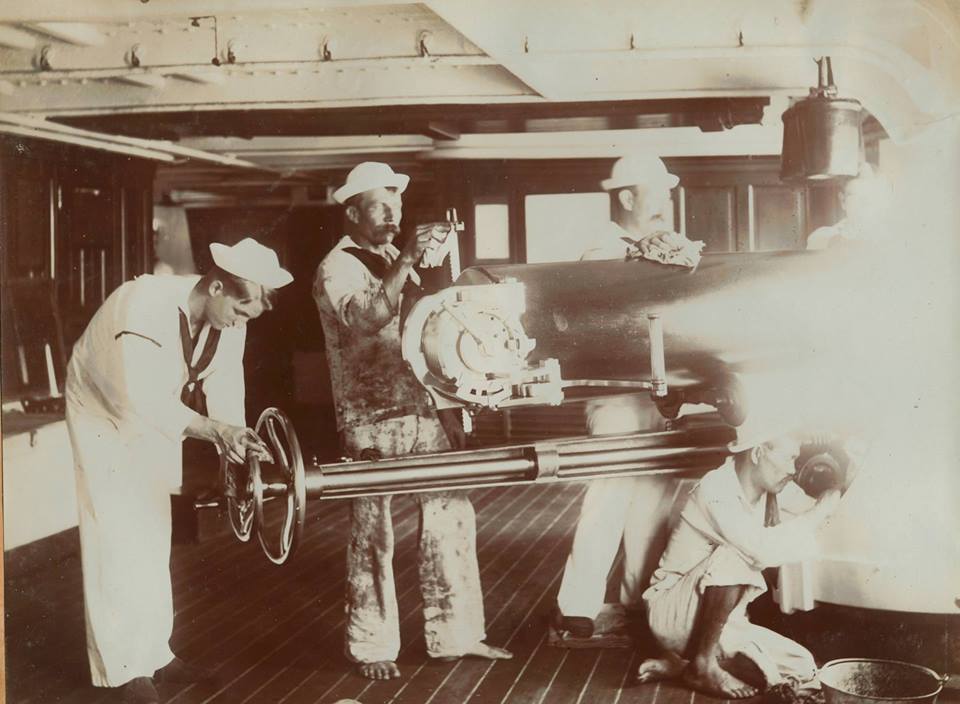 This day will celebrate May 1st, 1898, the Battle of Manila Bay – the famous battle in which OLYMPIA (with Admiral Dewey) led the Asiatic squadron against the Spanish fleet in the Philippines.
The Living History crew will be spending the weekend on board in a full immersion event, in which they will demonstrate the 6lber and 5-inch guns as they were used against the Spanish during the battle. Other demonstrations are planned for the event as well.
Come aboard and learn from these devoted volunteer historians and learn how OLYMPIA impressed the world!
A full list of events (ongoing):
Living History Crew will be living aboard recreating much of the in port
routine.
Gun drills on No. 4, 5″/51 cal BLR and 6 pounder on port side after
Superstructure Deck.
Maintenance on 5/51.
Maintenance on 6lber.
Messing and berthing.
Make and mend- sewing time for uniforms, making silk neckerchiefs,
marking clothing.
Sweep down, wash down, field day.
Navigation Team watch standing on bridge.
Instruction on ship nomenclature, navigation/signaling.
Pay Day.
Mail call.