By Dr. Christopher McKee
In a 23 September post, Naval Historical Foundation Digital Content Developer Matthew T. Eng reported his impressions of the 2015 McMullen Naval History Symposium held at the Naval Academy in mid-September.   By way of introduction he quoted, with agreement, John Hattendorf's report on a 1993 conference sponsored by Yale University and the Naval War College:  "… much of the work that was being published in the field [of naval history] was both relatively unsophisticated and outdated in its approach."   Matthew Eng then goes on to add for himself:  "Unfortunately, that outdated approach remained relatively unchanged throughout the nineties and into the new millennium.   Naval history stayed two-dimensional and transparent in intention, form and purpose …. Very little was showcased to breathe new life into the discipline like other similar fields."
I welcome with enthusiasm scholarly discussion that expresses differing points of view on the historiography of our profession.  Consequently, I read Mr. Eng's essay with keen interest.  However—as the reader must suspect by this point—I am more upbeat about the writing of naval history than is Mr. Eng.   At a 2013 McMullen Naval History Symposium session honoring Harold Langley's Social Reform in the United States Navy (1967) I suggested that the years since the late 1950s have seen an impressive array of first-rate, and often innovative, naval historical writing.
For present purposes, however, I will limit myself to questioning Mr. Eng's contention that the writing of naval history remained mostly static and parochial even into the new millennium.  Here is my personal selection of nine titles published in the first decade of the twenty-first century that, in my opinion, compete with the best of scholarship in other fields of history and which have been brought to print by mainstream scholarly publishers.  The list is alphabetical by author and unashamedly subjective; it reflects my preference for work that is well-written, multinational and comparative.  With apologies to authors I may have overlooked, I have included only titles that I have actually read.   My hope is that students of naval history may discover, enjoy and profit intellectually from these books as much as I have—if they have not already done so.
Comparative naval history at its best; the British-French naval rivalry is examined in its broadest technical, political and economic contexts.  Dull's companion study, American Naval History, 1607-1865: Overcoming the Colonial Legacy (Nebraska, 2012), is an insightful, if underappreciated, reinterpretation of its subject.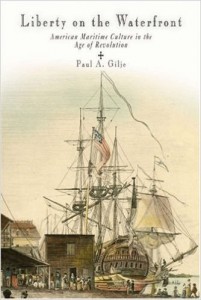 Gilje, Paul A., Liberty on the Waterfront: American Maritime Culture in the Age of Revolution (University of Pennsylvania Press, 2004)
A prize-winning social history of American (native-born and immigrant) mariners, men who moved seamlessly between naval and merchant marine service.  Gilje's theme plays skillfully off the multiple meanings of the word liberty in the sailor's mental world.   The text is complemented with a gallery of previously unseen images—a welcome change from the same old pictures too-typically pulled from ready-to-hand sources.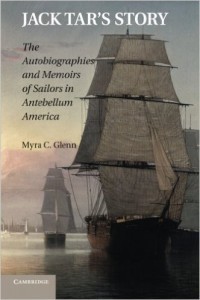 Glenn, Myra C., Jack Tar's Story: The Autobiographies and Memoirs of Sailors in Antebellum America (Cambridge University Press, 2010)
Many sailor "autobiographies" were published in the nineteenth-century United States—and some of them were real.  Glenn skillfully separates the authentic from the fake, and uses their texts to explore such topics as patriotism, manhood, and the demand for human respect among these seafaring workers.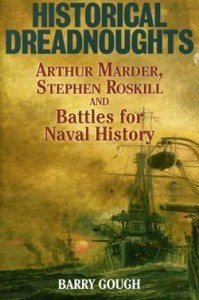 Marder and Roskill dominated—often with an excess of personal acrimony—British naval historical writing in the latter half of the Twentieth Century.   In this parallel-lives biography Gough opens a fascinating window into the world of historians at work.  Historical Dreadnoughts is a true labor of love.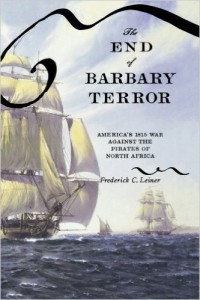 Leiner, Frederick C., The End of Barbary Terror: America's 1815 War Against the Pirates of North Africa (Oxford University Press, 2006)
Yes, there is United States naval history after the War of 1812.  There was a lot of important work for the Navy to do between 1815 and the Civil War; Leiner has charted the newest track into this unfortunately neglected period.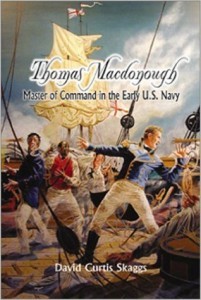 Skaggs employs contemporary leadership and command theory to analyze this prominent officer's naval career.   A fine biography, strong on analysis and interpretation.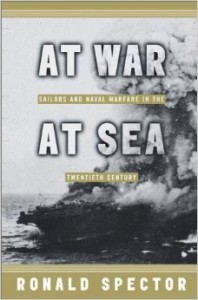 A pioneering—and entirely successful—effort to break out of the single-nation focus of naval history.  From Tushima through the Cold War, Spector surveys the naval battles and maritime strategic rivalries of all the major contenders for dominance on the world's oceans.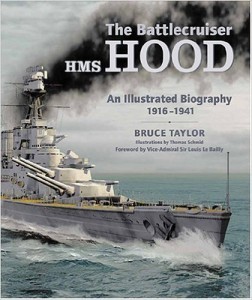 Taylor, Bruce, The Battlecruiser HMS Hood: An Illustrated Biography, 1916-1941 (Chatham Publishing, 2004)
Brilliant and innovative attempt to write a ship's history in the French "total history" tradition: design, construction, armament, place in British naval policy between the wars, personnel and personalities, cruises, and death in battle.  Even Hood's resident cats are included.  Richly and beautifully illustrated, but no coffee-table book.  Taylor has thrown down a challenge that no other historian has, to my knowledge, yet taken up.
Christopher McKee
Rosenthal Professor Emeritus
Grinnell College
Grinnell, Iowa
Scholar-in-Residence
The Newberry Library
Chicago, Illinois